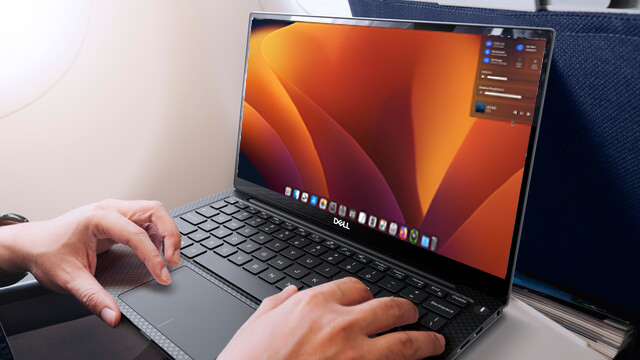 I found this used laptop on sale last year, and after applying a promo code I got this for 300 Euros. The laptop I received was in mint condition and came with a brand new charger. It has way better performance than even newer MacBook Pros from 2020 that only shipped with disappointing dual core CPUs.
Dell really deserves credit for giving its XPS 13 a 4-core CPU with 8 threads, a fast 1TB NVMe drive, a Full-HD screen and 16 GB of RAM (which is admittedly slow). The battery life and build quality are outstanding and this XPS 13 is the most compact laptop I have ever used. This laptop actually deserves to be called Pro and it's still a great budget option today.
So, if you happen to own one of these, and want to install macOS on it, here's how you do that:
Download macOS. (Direct download links can be found here). Double click on the InstallAssistant.pkg to create the Install macOS Ventura.app
Create a bootable macOS Installer USB (preferably on a real Mac)
sudo /Applications/Install\ macOS\ Ventura.app/Contents/Resources/createinstallmedia --volume /Volumes/MyVolume
Mount the USBs' EFI Partition (you can do this with MountEFI, ESP Mounter Pro or OpenCore Configurator)
Download my EFI Folder for the XPS 13 9380 as a zip file and extract it
Replace the EFI folder on the USBs' EFI Partition with the one you just downloaded
Reboot your XPS 13 with the USB plugged-in to launch the macOS Installer
After successful installation, you need to copy the USBs' EFI Folder to your startup disks EFI partition.
Known Issues
Intel Killer 1345 Module isn't supported
Fingerprint sensor isn"t supported
Audio Combo Jack not working